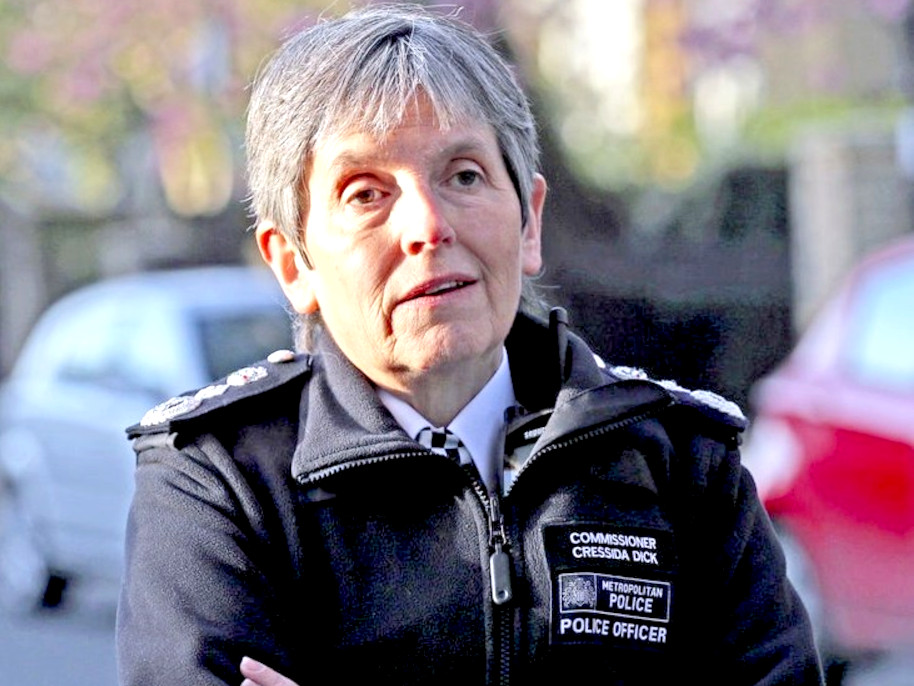 "Nobody is above the law."
DAILY MAIL 2 JANUARY 2022 - Met Police under pressure to quiz Prince Andrew after friend Ghislaine Maxwell's conviction - as it's claimed Duke continued to socialise with her for years despite 'cutting ties' with her paedophile billionaire boyfriend

The Metropolitan Police must probe any links Jeffrey Epstein and Ghislaine Maxwell had with the UK even if that includes Prince Andrew, legal experts have claimed.

The force should look into all alleged offences committed in Britain 'without fear or favour', former officers and prosecutors said.

They claimed Maxwell's conviction meant cops could no longer dodge launching an investigation into allegations centred in the country.

But the Met has so far maintained it continues 'to liaise with other law enforcement agencies who lead the investigation into matters related to Jeffrey Epstein'.

It comes amid claims Prince Andrew still socialised with Maxwell long after Epstein was known to the police for being a paedophile.

The Duke was even reportedly guest of honour for her birthday party at Dorchester Hotel in London as late as December 2012.

Former Chief Crown Prosecutor for the north west of England Nazir Afzal, ex-police detective constable Maggie Oliver and retired Met detective sergeant Steve Morris are calling for the Met to launch a probe.

Mr Afzal, who spearheaded the Rochdale child grooming case in 2012, told the Express: 'The Met has previously said there is not enough evidence but that is because it has not been investigated.

'It must now properly investigate and see where it takes them and if that involves interviewing His Royal Highness then it must do that, as what it is meant to do is investigate without fear or favour.'

Ms Oliver said: 'My fear is with these decisions based on people in high places that there is a reluctance by the authorities to dig deep for fear of upsetting the apple cart.'

And Mr Morris added the Duke of York should at least be interviewer under caution over any links he had to the former couple.
One of the claims centred on the UK is that Virginia Roberts was trafficked to the country to have sex with Prince Andrew in 2001, which he denies.

Meanwhile it was claimed the Royal continued to socialise with Maxwell for years after the depravity of her then boyfriend Epstein emerged.

He reportedly sat opposite her at her 51st birthday party at the China Tang restaurant in the Dorchester two years after he went to New York to cut ties with Epstein.

A source told the Sunday Times: 'The guest list was top notch. There were many very interesting people there who clearly liked her [Maxwell].' Epstein was not there.

Andrew first met him via Maxwell in 1999 and he invited them to stay at Balmoral later that year.

They were invited to Windsor Castle in 2000 for his 40th birthday party as well as three others.

US police first probed Epstein's abuses in Florida in 2005 and he was jailed for 13 months after a plea deal in 2008.

Prince Andrew was pictured with the paedophile again in New York in December 2010.

He told Newsnight in 2020 that he had only been there to tell the financier he was severing ties.

He also told the programme his last contact with Maxwell had been earlier that year at a rally.

He said he had seen her before the July, insisting it was before Epstein was arrested and charged with sex trafficking.

Last week the Duke was asked to produce key documents in support of his alibi he did not have sex with his American accuser - including confirmation he did not sweat.

Virginia Giuffre's legal team requested a wealth of information from Andrew's lawyers as they probe his BBC Newsnight interview when he said he was visiting a Pizza Express on the day of the claimed sexual encounter.

Ms Giuffre is suing the Queen's son for allegedly sexually assaulting her when she was a teenager and claims she was trafficked by disgraced financier Jeffrey Epstein to have sex with the duke, and was pictured with the royal and his friend Ghislaine Maxwell during the period the alleged intercourse took place.

Andrew has denied all the allegations.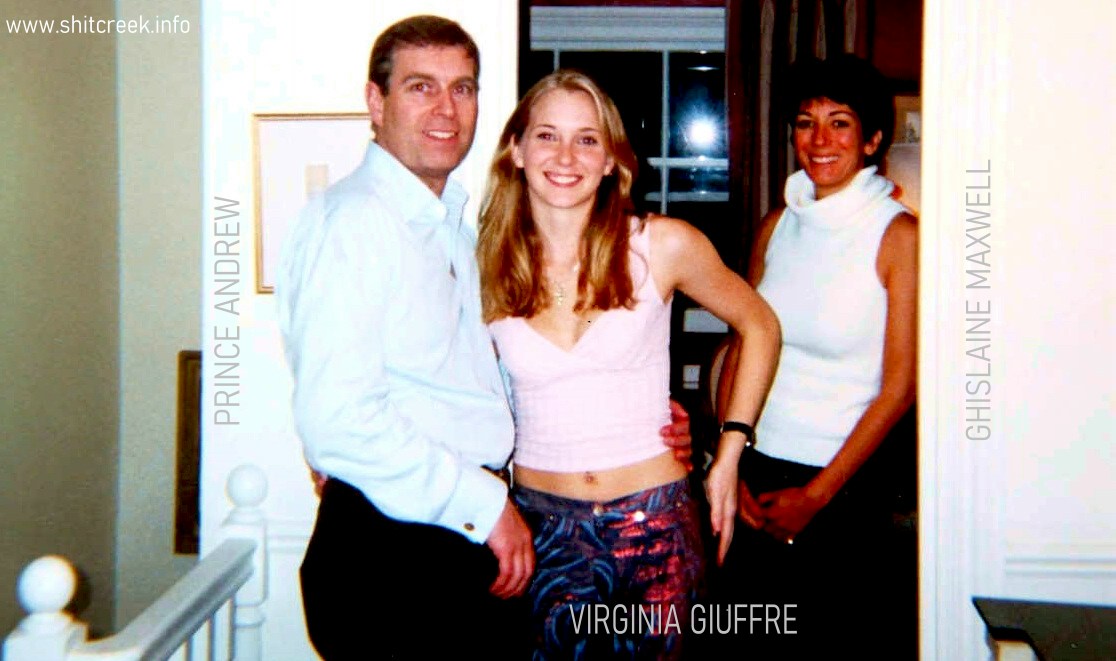 Her lawyers have also requested travel documents detailing Andrew's movements on Epstein's planes and to his various homes, the duke's visit to Pizza Express in Woking and London's Tramp nightclub where Ms Giuffre alleges she danced with a heavily sweating Andrew before they had sex.

Maxwell, 60, was convicted in America on Wednesday of helping to entice vulnerable teenagers to the properties of Epstein, her former boyfriend, for him to sexually abuse between 1994 and 2004.

She was labelled 'dangerous' by the prosecution and faces the rest of her life in jail, and her friendship with Andrew has seen renewed scrutiny of Ms Giuffre's civil claim for damages against the duke.

Andrew's legal team have rejected the requests for the documents citing various reasons, including the information is protected from disclosure by rights of privacy under the US constitution and Article 8 of the European Convention on Human Rights.

His lawyers also state in papers filed to a New York court, the documents requested are already publicly available or the requests are 'unduly burdensome, oppressive... duplicative and over broad'.

Andrew's much anticipated appearance on BBC's Newsnight in November 2019 was an attempt to defend his reputation in the wake of the Epstein sex scandal, but he opened himself up to further accusations with critics saying he failed to show remorse for the financier's victims.

The duke denied he slept with Ms Giuffre on three separate occasions when questioned by Newsnight presenter Emily Maitlis, saying one encounter did not happen as he had taken his daughter Princess Beatrice to Pizza Express in Woking for a party and they spent the rest of the day together.

The same sexual encounter, which the American said began with the royal sweating heavily as they danced at Tramp nightclub, was factually wrong, the duke said, as he had a medical condition at the time which meant he did not sweat.

Ms Giuffre has alleged in the past she had sex with Andrew in London and New York when she was aged 17, a minor under US law, and again aged 18 on a private Caribbean island owned by Epstein where an orgy took place.

In response to the decision not to provide information, Ms Giuffre's legal team said in court documents: 'If Prince Andrew truly has no documents concerning his communications with Maxwell or Epstein, his travel to Florida, New York, or various locations in London, his alleged medical inability to sweat, or anything that would support the alibis he gave during his BBC interview, then continuing with discovery will not be burdensome to him at all.'

Maxwell's brother Ian Maxwell told BBC Radio 4's Today programme his sibling's trial was not fair and he thinks her appeal against the verdict will succeed.

Pressed on whether the women who testified against his sister were lying, he replied: 'Of course, the prosecution didn't put into evidence the prior interviews they had with these accusers, which showed a completely different case.

'Memory is faulty, and so, in my view, the trial that has occurred was not a fair trial from Ghislaine's perspective. And that is why she's going to appeal, and I think she'll be successful.'
BRITISH INJUSTICES
With the Duke of York accused of rape. The first Royal for many a year to have such charges leveled at him, the Sexual Offences Act 2003 (SOA) become a rather hostile piece of legislation - if the same standards are used for investigating the former Prince, as has been used on commoners.
The SOA says a claimant is to be believed during police investigation stages, and the defendant is to be treated as guilty in gathering evidence, and during police interviews, etc. What that means is that the police will not be looking for evidence that points to the accused being innocent. Such evidence will either not be secured for the defence, or will be buried as unused evidence. But a prosecution will still be mounted, even though the police know there is evidence to the contrary - that they are hiding from the Courts, as officer's of the Court - because the SOA directs them to do that. Also, in violation of the normal Investigations Code of Conduct.
Then, when the parties enter a Crown Court, the Judge is to treat the defendant as guilty. There does not need to be a shred of evidence as to an/any actual physical encounter, just potential opportunity - and the assertion by the claimant that something untoward too place at some time in the past.
No warning is given to the Jury as to the danger of convicting on the mere say so of just the claimant. That right has been abrogated - in the SOA.
Hence, David Blunkett did a pretty good job of removing the Article 6 protections of the accused in sex cases, where a person would normally walk into a courtroom innocent, until proven guilty. In the UK, you are guilty until proven innocent. All thanks to Blunkett and the civil servants helping him to draft such legislation.
For that reason, we think of David Blunkett as a Human Rights offender. To us, and we imagine many people wrongly convicted, he is no better that a Nazi prison guard, when administering Zyklon B in the gas ovens at concentration camps like Buchenwald and Auschwitz. It was these atrocities that brought about the Universal Declaration of Human Rights. The UK helped draft those Articles in 1948, and ever since, just like the 1689 Bill of Rights, have been slowly undoing all the good that came from the Second World War.
For that little human rights abomination, the MP who was having an extra marital affair - thus generating a conflict of interests (blow jobs in exchange for expunging male rights) changed the law. But how many blow jobs did it take, allegedly, you might ask? And was it worth it? Well, David was seen laughing a lot, around that time. So make of that what you will.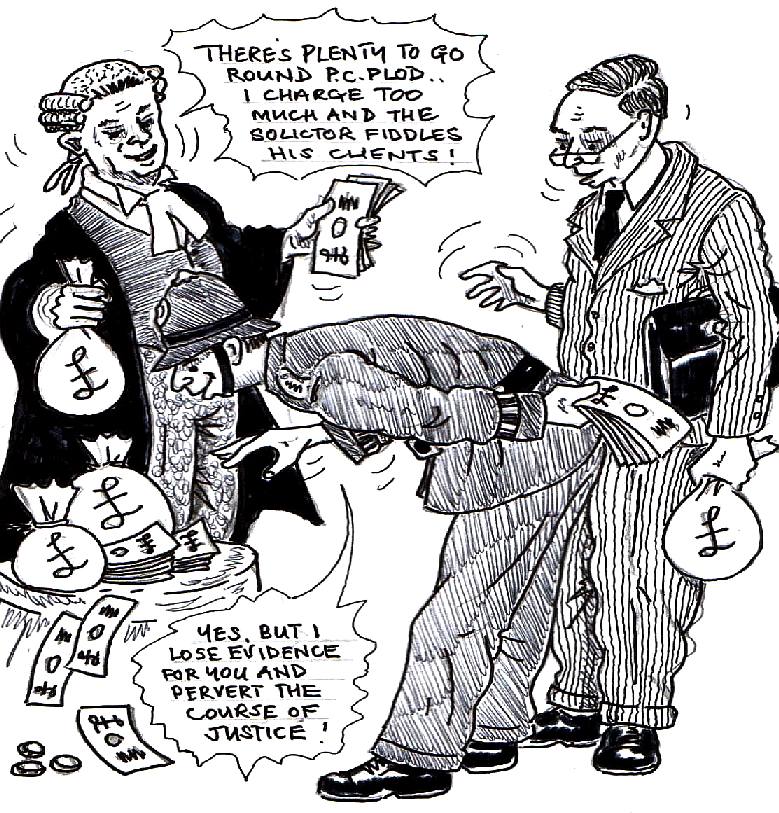 ...
LINKS & REFERENCE
BALMORAL CASTLE - ABERDEENSHIRE, SCOTLAND - ROYAL RESIDENCE OWNED BY THE QUEEN @ 2022
BUCKINGHAM PALACE - ROYAL RESIDENCE IN THE CAPITAL CITY OF LONDON
Emily Maitlis - BBC Newsnight "Car Crash" interview 17 November 2019
Ghislaine Maxwell - Allegations and convictions of sex trafficking - appeal 2022
Jeffrey Epstein - Paedophile at Balmoral, Royal friendship & prison suicide - $500,000 dollar settlement agreement
Metropolitan police - Dame Cressida-Dick's lack of investigation into Virginia Giuffre's allegations
Monarchy, British - Is the institution up shit creek without a paddle?
Money Laundering - Britain is the most corrupt country in the world
Prince Andrew - Under investigation accused of sexual assault of Virginia Guiffre - Is the picture Real or Fake?
- Hearing, Judge Lewis Kaplan 4th January 3:00pm GMT 2022
- Decision, 12th January 2022, case against Duke may proceed, Randy Andy
Prince of Wales - Future King's Scottish Eco village, charity fundraising investigations
Prince William - Palace sources say Uncle is a total dickhead
Queen Elizabeth II - Her Majesty is the head of state in a democratic monarchy, Costs, spiraling legal & settlement
- Does not like being threatened by Harry - Ghastly nightmare, Randy Andy Jan 2022
- Platinum Jubilee 70 years on the throne
- Queen endorses Knighthood for Tony Blair
ROYAL FAMILY BRITISH A TO Z GUIDE - ANDREW, SHELL SHOCKED PRINCE STRIPPED HRH & MILITARY HONOURS
- FINANCIALLY RUINED AMID SEX SCANDAL SETTLEMENT THOUGHT TO BE AROUND £10 MILLION
- ANNE
- ELIZABETH, STRIPS ANDREW OF TITLES, PLATINUM JUBILEE ANNUS HORRIBILUS
- BEATRICE - CATHERINE - CHARLOTTE - EDWARD
- CHARLES, SEX SCANDAL LIMITATION
- DIANNA - GEORGE - HARRY - ISLA - JACK - JAMES - LENA
- LOUIS - LOUISE - MARK - MEGHAN - MIA - MIKE - PETER - PHILIP
- WILLIAM, SUPPORTS QUEEN STRIPPING ANDREW'S HRH
- ZARA
- BIRTHDAYS - ELIZABETH
- WEDDINGS
SANDRINGHAM HOUSE - NORFOLK ROYAL RESIDENCE OWNED BY QUEEN @ 2022
SARAH, DUCHESS OF YORK TO KEEP TITLE, THOUGH ANDREW STRIPPED
Virginia Roberts - Virginia Giuffre, sex trafficking in New York
WINDSOR CASTLE - BERKSHIRE, ROYAL RESIDENCE OWNED BY THE CROWN ESTATE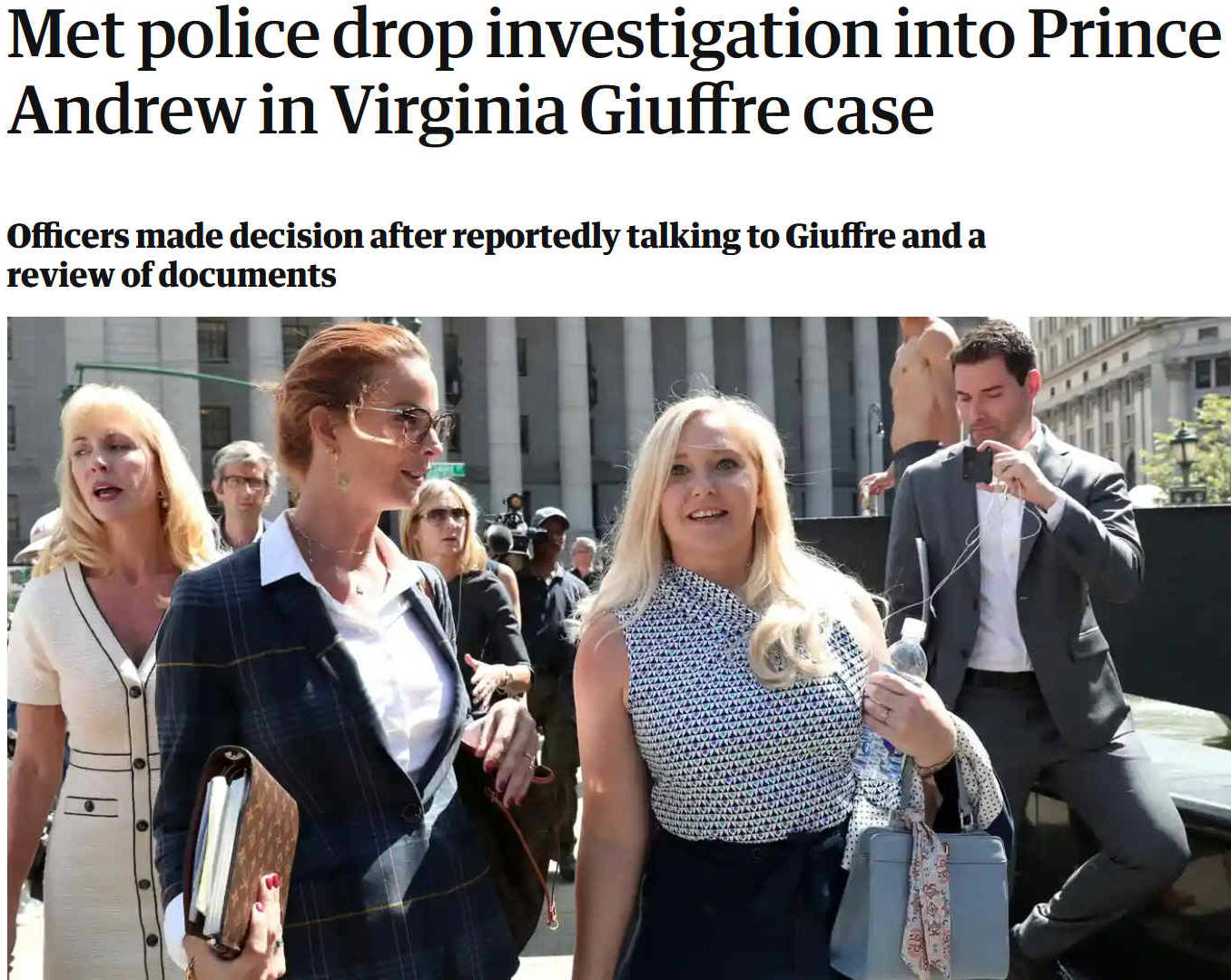 Many policemen are Masons. This can lead to corruption at high levels, where fellow Masons, members of the public, might obtain favours, charges dropped, or charges brought against someone, as examples. The law is quite often used incorrectly (illegally) to further the objectives of private causes. But who is there to investigate? Since many, if not most high ranking officers are Masons, in whichever force, even an outside force is unlikely to identify an officer who will make any effort to investigate a fellow officer. It's a club, for a favoured few.
WHO WE WERE FIGHTING AGAINST FROM 1939 TO 1945
Adolf Hitler

German Chancellor

Herman Goring

Reichsmarschall

Heinrich Himmler

Reichsführer

Joseph Goebbels

Reich Minister

Philipp Bouhler SS

NSDAP Aktion T4

Dr Josef Mengele

Physician Auschwitz

Martin Borman

Schutzstaffel

Adolph Eichmann

Holocaust Architect

Rudolf Hess

Commandant

Erwin Rommel

The Desert Fox

Karl Donitz

Kriegsmarine

Albert Speer

Nazi Architect
FREEDOM OF THOUGHT AND SPEECH - This website is protected by Articles 9 and 10 of the European Convention of Human Rights and Fundamental Freedoms. The Injustice Alliance avers that the right to impart information is a right, no matter that the method of communication is unpalatable to the State.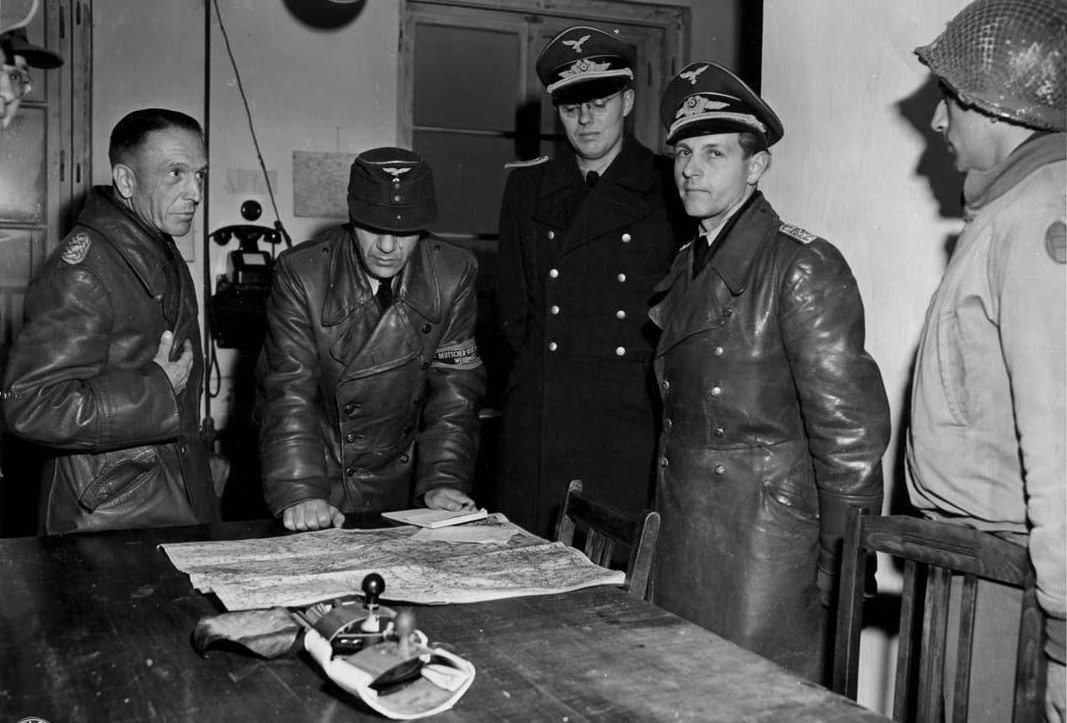 Paul Whitehouse (1993-2001) Ken Jones (2001-2006) Joe Edwards (2006-2007) Martin Richards (2008-2014) Giles York (2014 >>)
Please use our A-Z INDEX to navigate this site