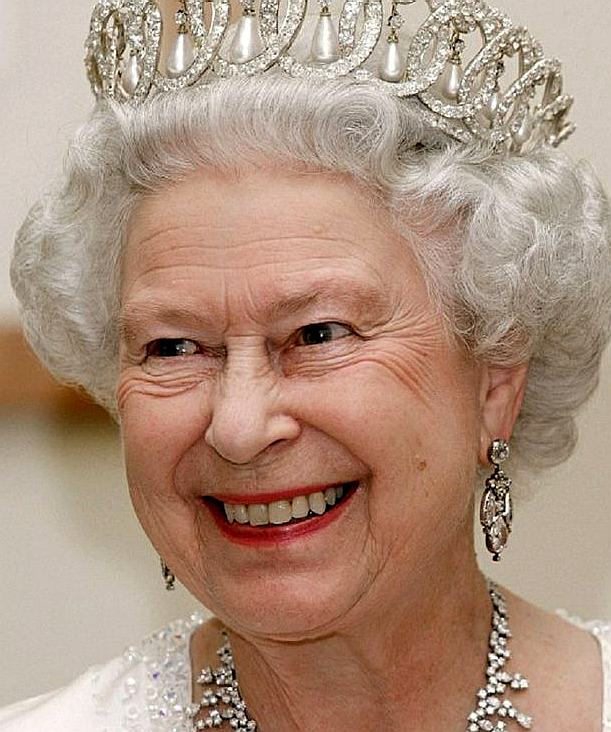 Elizabeth II (Elizabeth Alexandra Mary; born 21 April 1926) is Queen of the United Kingdom and the other Commonwealth realms.

Elizabeth was born in London as the first child of the Duke and Duchess of York, later King George VI and Queen Elizabeth, and she was educated privately at home. Her father acceded to the throne on the abdication of his brother King Edward VIII in 1936, from which time she was the heir presumptive. She began to undertake public duties during the Second World War, serving in the Auxiliary Territorial Service. In 1947, she married Philip, Duke of Edinburgh, a former prince of Greece and Denmark, with whom she has four children: Charles, Prince of Wales; Anne, Princess Royal; Andrew, Duke of York; and Edward, Earl of Wessex.

When her father died in February 1952, she became Head of the Commonwealth and queen regnant of seven independent Commonwealth countries: the United Kingdom, Canada, Australia, New Zealand, South Africa, Pakistan, and Ceylon. She has reigned through major constitutional changes, such as devolution in the United Kingdom, Canadian patriation, and the decolonisation of Africa. Between 1956 and 1992, the number of her realms varied as territories gained independence and realms, including South Africa, Pakistan, and Ceylon (renamed Sri Lanka), became republics. Her many historic visits and meetings include a state visit to the Republic of Ireland and visits to or from five popes. Significant events have included her coronation in 1953 and the celebrations of her Silver, Golden, and Diamond Jubilees in 1977, 2002, and 2012 respectively. In 2017, she became the first British monarch to reach a Sapphire Jubilee. She is the longest-lived and longest-reigning British monarch as well as the world's longest-reigning queen regnant and female head of state, the oldest and longest-reigning current monarch and the longest-serving current head of state.

Elizabeth has occasionally faced republican sentiments and press criticism of the royal family, in particular after the breakdown of her children's marriages, her annus horribilis in 1992 and the death in 1997 of her former daughter-in-law Diana Princess of Wales. However, support for the monarchy has consistently been and remains high, as does her personal popularity.
ABOUT QUEEN ELIZABETH
Queen Elizabeth II became Queen of the United Kingdom and Head of the Commonwealth on 6th February 1952. She is head of the British Royal Family, has 4 children, 8 grandchildren and 7 great-grandchildren, and is 92 years, 7 months, old.

She is the 32nd great-granddaughter of King Alfred the Great who was the first effective King of England 871-899.

She was crowned at Westminster Abbey on 2nd June 1953, nearly eighteen months after she succeeded her father, King George VI who died on 6th February 1952. As of today she has reigned for 66 years, 9 months, and 14 days. In 2012 Queen Elizabeth II celebrated the Diamond 60th Jubilee of her reign, and 2nd June 2013 was the 60th anniversary of her coronation.

The 6th February 2017 was the Blue Sapphire 65th anniversary of her reign

On 21st December 2007 she became the oldest reigning British monarch having lived longer than Queen Victoria who died 22nd January 1901 aged 81 years, 7 months and 29 days. On 20th November 2012 Queen Elizabeth II celebrated her 65th wedding anniversary. On 21st April 2018 she became 92 years old.

On 10th September 2015 Queen Elizabeth II became the longest reigning monarch in over 1,200 years of British History when the length of her reign surpassed her great-great-grandmother Queen Victoria who reigned for 63 years and 7 months from 20th June 1837 to 22nd January 1901. See British Kings & Queens by Length of Reign.

2017 was the 100th anniversary of the House of Windsor. It was founded by the Queen's grandfather King George V on 17th July 1917.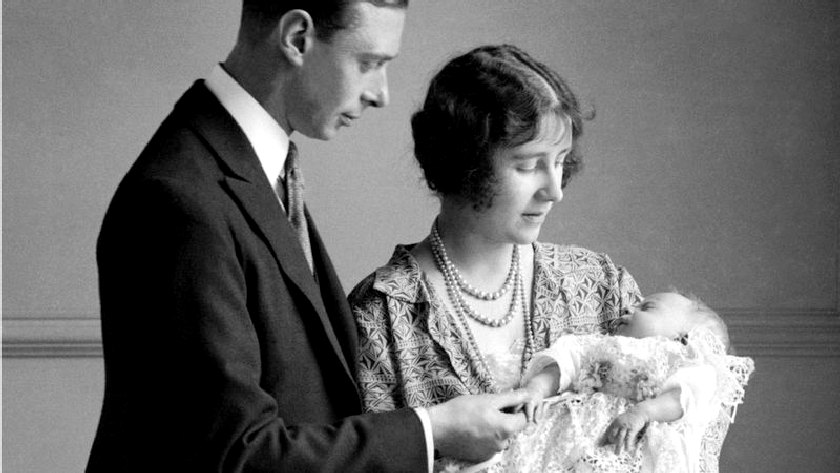 BABY ELIZABETH - King George VI and the Queen Elizabeth, mother with the infant queen to be.
The Queen and her husband Prince Philip, Duke of Edinburgh, were married on 20th November 1947 at Westminster Abbey, and in 2017 celebrated their Platinum (70th) wedding anniversary. Prince Philip, is 97 years, 5 months, and 11 days old, and celebrated his 97th birthday on 10th June 2018. He is the longest ever serving Royal Consort and oldest serving spouse of a reigning British monarch.

Their eldest son Prince Charles became 70 years old on 14th November 2018 and is the longest waiting and oldest ever heir to the throne.

On 29th April 2011 the Queen's grandson Prince William, who is 2nd in line to the throne, married Catherine (Kate) Middleton in Westminster Abbey. They are now the Duke and Duchess of Cambridge, and in Scotland the Earl and Countess of Strathearn. On 22nd July 2013 their first child Prince George was born. He is now 3rd in Line of Succession to the thone after his father, Prince William, and his grandfather Prince Charles. Their second child Princess Charlotte was born on 2nd May 2015 and is 4th in line. Their 3rd child, Prince Louis who is 5th in line, was born on 23rd April 2018.

The Queen's grandson Prince Henry (known as Harry), who is 6th in line to the throne, and Meghan Markle were married in St George's Chapel, Windsor Castle, on 19th May 2018. They are now the Duke and Duchess of Sussex, and in Scotland the Earl and Countess of Dumbarton.

The Queen's granddaughter Princess Eugenie married Jack Brooksbank in St George's Chapel on the 12th October 2018.
| | | |
| --- | --- | --- |
| YEAR | AGE | EVENT |
| - | - | - |
| 2016 | 90th | Birthday |
| 2017 | 91st | Birthday |
| 2018 | 92nd | Birthday |
| 2019 | 93rd | Birthday |
| 2020 | 94th | Birthday |
| 2021 | 95th | Birthday |
| 2022 | 96th | Birthday |
| 2023 | 97th | Birthday |
| 2024 | 98th | Birthday |
| 2025 | 99th | Birthday |
| 2026 | 100th | Birthday |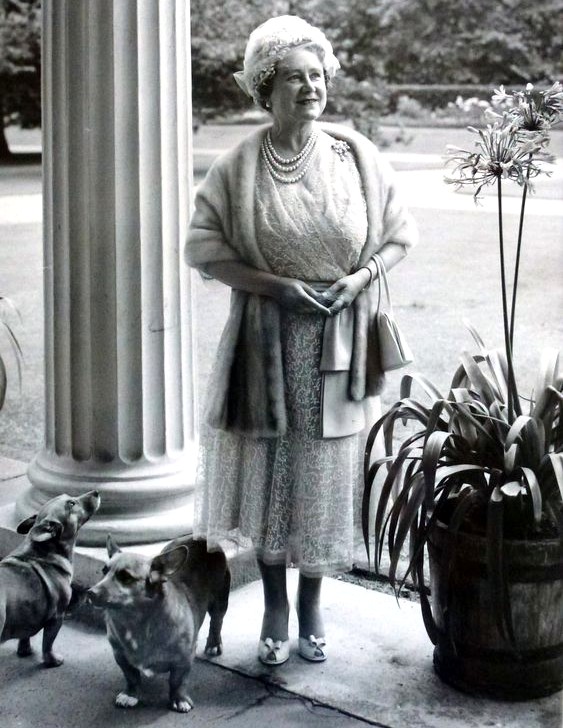 Queens Elizabeth's mother
ABOUT THE ROYAL FAMILY

The ruling King or Queen of England is responsible for appointing a Government that will provide an effective administration for her subjects. This is a difficult task as you might imagine with so many factors to take into account, such as vested interests that conflict with what might otherwise be the efficient running of the land.
One of the main problems within the United kingdom is the institutionalised corruption that is widespread in the police and councils as reported in the newspapers and other websites. The problem is so ingrained that we wonder if Her Majesty and her children simply tolerate the present level of malfeasance, despite the fact that such crimes carry a maximum life sentence.
The Prime Minister is ultimately responsible for reporting to the monarch as to the effectiveness of the appointed administration. The objective is to provide an efficient country where each subject may enjoy a life free of slavery and oppression, presumably in line with United Nations sustainability objectives. Also meeting the objectives of the Universal Declaration of Human Rights. Where the Commonwealth plays an important role and should lead by example as a player on the world stage.
Injustice to any citizen is an indicator of the performance of the state, multiples of which accumulate when remedy is denied, which denial sends incorrect signals to local authorities as to operational parameters that will be tolerated, to include the existence and encouragement of secret societies and agendas such as those of the masons and others, where for example, royal patronage may be involved.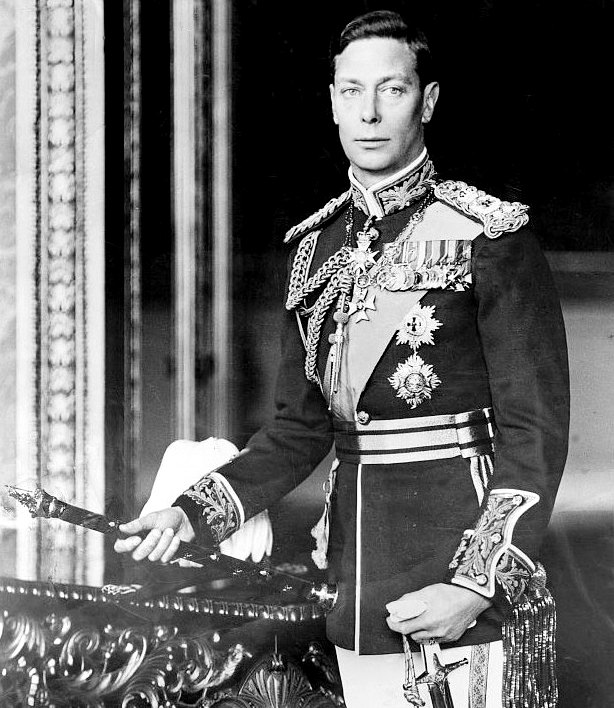 KING GEORGE VI - George VI (Albert Frederick Arthur George; 14 December 1895 – 6 February 1952) was King of the United Kingdom and the Dominions of the British Commonwealth from 11 December 1936 until his death in 1952. He was the last Emperor of India and the first Head of the Commonwealth.

Known publicly as Albert until his accession, and "Bertie" among his family and close friends, George VI was born in the reign of his great-grandmother Queen Victoria, and was named after his great-grandfather Albert, Prince Consort. As the second son of King George V, he was not expected to inherit the throne and spent his early life in the shadow of his elder brother, Edward. He attended naval college as a teenager, and served in the Royal Navy and Royal Air Force during the First World War. In 1920, he was made Duke of York. He married Lady Elizabeth Bowes-Lyon in 1923 and they had two daughters, Elizabeth and Margaret. In the mid-1920s, he had speech therapy for a stammer, which he never fully overcame.

George's elder brother ascended the throne as Edward VIII upon the death of their father in 1936. However, later that year Edward revealed his desire to marry divorced American socialite Wallis Simpson. British prime minister Stanley Baldwin advised Edward that for political and religious reasons he could not marry a divorced woman and remain king. Edward abdicated to marry Simpson, and George ascended the throne as the third monarch of the House of Windsor.

During George's reign, the break-up of the British Empire and its transition into the Commonwealth of Nations accelerated.
SUCCESSION TO THE BRITISH THRONE
Succession to the British throne is determined by descent, sex (for people born before October 2011), legitimacy, and religion. Under common law, the Crown is inherited by a sovereign's children or by a childless sovereign's nearest collateral line. The Bill of Rights 1689 and the Act of Settlement 1701 restrict succession to the throne to the legitimate Protestant descendants of Sophia of Hanover that are in "communion with the Church of England". Spouses of Roman Catholics were disqualified from 1689 until the law was amended in 2015. Protestant descendants of those excluded for being Roman Catholics are eligible.

Queen Elizabeth II is the sovereign, and her heir apparent is her eldest son, Charles, Prince of Wales. Next in line after him is Prince William, Duke of Cambridge, the Prince of Wales's elder son. Third in line is Prince George, the eldest child of the Duke of Cambridge, followed by his sister, Princess Charlotte and younger brother, Prince Louis. Sixth in line is Prince Harry, Duke of Sussex, the younger son of the Prince of Wales. Under the Perth Agreement, which came into effect in 2015, only the first six in line of succession require the sovereign's consent before they marry; without such consent, they and their children would be disqualified from succession.

The first four individuals in the line of succession who are over 21, and the sovereign's consort, may be appointed Counsellors of State. Counsellors of State perform some of the sovereign's duties in the United Kingdom while he or she is out of the country or temporarily incapacitated. Otherwise, individuals in the line of succession need not have specific legal or official roles.

The United Kingdom is one of the 16 Commonwealth realms. Each of those countries has the same person as monarch and the same order of succession. In 2011, the prime ministers of the realms agreed unanimously to adopt a common approach to amending the rules on the succession to their respective Crowns so that absolute primogeniture would apply for persons born after the date of the agreement, instead of male-preference primogeniture, and the ban on marriages to Roman Catholics would be lifted, but the monarch would still need to be in communion with the Church of England. After the necessary legislation had been enacted in accordance with each realm's constitution, the changes took effect on 26 March 2015.
Elizabeth II was Queen of the United Kingdom of Great Britain and Northern Ireland, and Head of the Commonwealth of Nations. Great Britain was formed 310 years ago by the Act of Union between England and Scotland on 1st April 1707. More about Great Britain and the United Kingdom.

As well as the United Kingdom, she is Queen of Canada, Australia, New Zealand, Jamaica, Barbados, the Bahamas, Grenada, Papua New Guinea, the Solomon Islands, Tuvalu, Saint Lucia, Saint Vincent and the Grenadines, Antigua and Barbuda, Belize, and Saint Kitts and Nevis, where she is represented by Governors-General. The sixteen countries of which she is Queen are known as Commonwealth Realms, and their combined population is 150 million.

She is Head of the Commonwealth of Nations comprising 53 member states and over 20% of the Word's land in North America, South America, Europe, Africa, Asia and Oceania. The aims of the Commonwealth include the promotion of democracy, human rights, good governance, the rule of law, individual liberty, egalitarianism, free trade, multilateralism, and world peace. The 2.3 billion people in the member states account for almost a third of the world's population.

Her reign of over 66 years has seen 13 Prime Ministers of the United Kingdom, and numerous Prime Ministers in the Commonwealth Realms of which she is (or was) also Head of State; between them she has had a total of over 150 Prime Ministers including 12 Canadian and 17 Australian Prime Ministers during her reign. There have been 13 US Presidents during her reign.
A TO Z OF ROYAL NAMES
A: ALEXANDER, Defender of the people. The feminine version, Alexandra, is the Queen's middle name. In 2013 William and Kate gave their son George this middle name in tribute to her.

B: BRICE, From the town of Bruis. This is the family name of famed Scottish king Robert, who led the country to independence from England in 1320.

C: CHARLES, Freeman. Strong Prince Charles shares a moniker with Charles II (1630-1685), who came to power when the monarchy was restored in 1660. Also Prince Harry's second name.

D: DAVID, Beloved. In something of a royal tradition, King Edward VIII (later Duke of Windsor) was known informally as David, the last of his seven names. Prince Harry's fourth name.

E: EDWARD, Noble strength. King Edward I's (1239 – 1307) campaign to bring Scotland under English control is the subject of the film Braveheart.

F: FREDERICK, Peaceful ruler. Always a favourite with royals, the name had a surge in popula­rity in the 18th century when the German House of Hanover claimed the throne.

G: GEORGE, Farmer. Prince George shares his name with the Queen's beloved father, George VI, who saw Great Britain through the Second World War.

MORE: The meaning behind Prince Louis Arthur Charles

H: HENRY, Ruler of the estate. He's known to the world as Prince Harry, but the rugged young royal's first name is actually Henry – one of the most-storied royal names.

I: INDULF, Wolf. This unusual moniker is the English version of the medieval Gaelic name "Ildulb." Indulf mac Causantin (d. 962) was king of the Scots

J: JAMES, Supplanting. The 21st-most-popular boy's name in the UK last year, James is also the name of many British kings.

K: KENNETH, Fire. King Kenneth MacAlpin is considered by some to be the founding father of Scotland in the ninth century.

L: LOUIS, Famed warrior. Prince William and Prince George both have this as a middle name. It was likely chosen to honour Prince Philip's uncle, Lord Louis Mountbatten.

M: MICHAEL, Who is like God. The name of the Queen's cousin Prince Michael of Kent.

N: NICHOLAS, Victory of the people. The Duke of Kent's son Lord Nicholas Windsor, now in his 40s, shares a name with the saint who is believed to protect sailors.

O: OCTAVIUS, Eighth. Royal families would give this name to the eighth child (or eighth boy), as with Prince Octavius (1779-1783), eighth son of King George III.

P: PHILIP, Fond of horses Prince Charles paid tribute to his father, Prince Philip, when naming his first-born. Philip is one of Prince William's middle names.

Q: QUINCY, Estate of the fifth son. Derived from the Latin word "quintus," this was the name of rebel leader Saer de Quincy, 1st Earl of Winchester (1155-1219).

R: RICHARD, Brave power. King Richard III (1452-1485) may have gotten a bad rap from Shakespeare, but this name has never gone out of style.

S: STEPHEN, Crown. A fitting choice for a royal, Stephen wasn't always a proper name; it was used as a noun in Homer's ancient Greek epic The Illiad.

T: THOMAS, Twin. Thomas Becket (1120-1170), the Archbishop of Canterbury, had disputes with King Henry II and was killed by his men.

U: UNREADY, Bad counsel. Ethelred the Unready (968-1016) was just seven years old when he took the throne, hence he became known as the "unready" ruler.

V: VICTOR, Champion. Despite its martial meaning, this name is more famous for its association with saints and religious figures than warriors.

W: WILLIAM, Determined protector. After his brother Prince William, who will one day become King.

Prince William, whose full name is William Arthur Philip Louis, and his son Prince George, whose full name is George Alexander Louis

X: XAVIER, New house. St. Francis Xavier (1506-1552) was one of the first Jesuit missionaries and devoted his life to taking Roman Catholicism to Asia

Y: YOUNG. King Henry II's successor was known as Henry the Young King to differentiate between father and son. He lived from 1155-1183.

Z: ZEID, To grow. Perfect for a born leader, the name represents a person who encourages progression in himself and others.
ALICE, Of a noble kind. Prince Philip's mother, Princess Alice (1885-1969), lives up to the meaning of her moniker: she was Queen Victoria's great-granddaughter.

BEATRICE, Bringer of joy. This traditional name has had resurgence in popularity thanks to Harry's cousin Princess Beatrice, who shares her name with Queen Victoria's youngest daughter.

CHARLOTTE, Free, strong. A feminine spin on Charles, this has been the name of numerous nobles, including glamorous Princess Charlotte (1796-1817) and the youngest Windsor, Princess Charlotte of Cambridge

DIANA, Goddess of the moon, divine. The mother of princes William and Harry, later called the "People's Princess," wasn't the first Lady Diana Spencer. The artist daughter of the Duke of Marlborough (1734-1808) shared the name.

FIONA, White, fair. Like Shrek's modern princess bride, the name Fiona is an updated version of the original Scottish and Irish eponyms Finola and Finnuala.

GABRIELLA, God is my strength. Prince and Princess Michael of Kent gave this name to their daughter. Lady Gabriella, now a journalist, is 40th in line to the throne and is called Ella.

HELENA, Light. Commonly used as a tribute to Roman empress St. Helena, its variants are Helen and Ellen. It was the name of Queen Victoria's third daughter.

ISABELLA, God's promise. The Spanish form of Elizabeth, this name has been given to more than 20 international queens and other royal women.

JANE, Gracious. Lady Jane Grey (1536-1554) is called the nine-day queen – the length of her reign before being supplanted by Queen Mary.

KATE, Pure. There are no "Kates" in royal history, but five Catherines have been queen, including Catherine of Aragon, whose marriage with Henry VIII sparked the Protestant Reformation.

LOYCE, Renowned warrior. There are no "Loyces" in royal history but it's Meghan's mum Doria's second name. According to sheknows.com People with this name have a deep inner desire to inspire others in a higher cause, and to share their own strongly held views on spiritual matters.

MARY, Strong waters. Her Majesty's grandmother Mary of Teck was engaged to Prince Albert. After he died of the flu, she wed his younger brother, the future George V.

NOOR, Light. The Jordan beauty Queen Noor comes to mind when we think of this name; however, Noor, which is of Arabic origin, is actually a unisex title.

OLGA, Holy. Derived from the Scandinavian "Helga," Olga is a popular name in Russian aristocracy.

PHILIPPA, Lover of horses. The feminine form of Philip, this Greek name – derived from Alexander the Great's father.

QUINN, Wise, queen. Perfect for a born ruler, Quinn, which means fifth-born, would also be ideal for a family's fifth infant.

ROSE, Rose. Princess Margaret's lovely middle name was at the insistence of George V. His wife had wanted to call her "Ann Margaret".

SAVANNAH, Treeless plain. The Queen's eldest grandchild, Peter Phillips, and his Canadian wife, Autumn, gave their first daughter this name, which has native American origins.

THYRA, Thor's struggle. Two Danish princesses had this name, pronounced "Tara." The elder Thyra's sister, Alexandra, married Queen Victoria's eldest son, Edward VII.

URSULA, Little female bear. St. Ursula, a Roman-British Christian saint, was, legend has it, the daughter of a king, who was martyred after she refused to marry.

VICTORIA, Victory. Many princesses in the past several generations have been named in honour the stalwart queen.

WANDA, Slender, young tree. The story of Polish Queen Wanda – who drowned herself to avoid marrying an enemy – is a legend in Poland.

XENIA, Hospitality. Grand Duchess Xenia Alexandrovna of Russia was a muse to Danish composer Valdemar Vater. He wrote the "Xenia Polka Mazurka" for her.

YASMIN, Jasmine flower. Hollywood royalty meets the real thing in Princess Yasmin Aga Khan, the daughter of Rita Hayworth and Prince Aly Khan.

ZARA, Bright as the dawn. It's thanks to her uncle, Prince Charles, that the Queen's granddaughter got her name. "She made a sudden and positive arrival and my brother thought it was an appropriate name," says Princess Anne.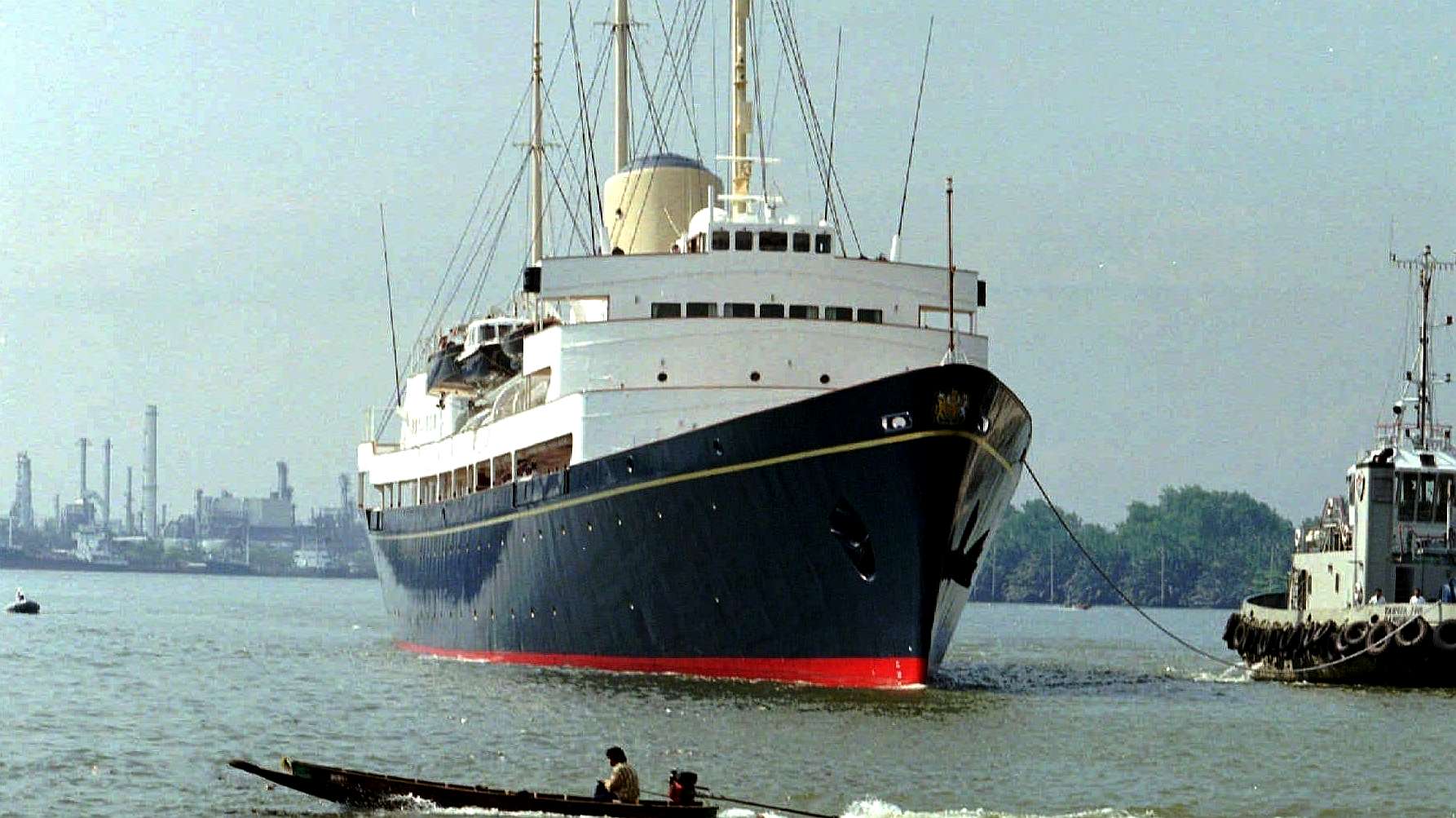 THE TIMES JANUARY 30 2019 - A confidential government file that disclosed how the Queen lobbied for a new royal yacht has become a state secret once more. The Times revealed a month ago that a senior Buckingham Palace official wrote to the Cabinet Office in 1995 saying that the Queen would "very much welcome" a replacement for the Royal Yacht Britannia, due to be decommissioned. The report was based on a Welsh Office document that had been released into the National Archives, where it was found by Philip Murphy. The file has now been removed from public view. A note in the catalogue says: "This record is closed whilst access is under review."
LINKS & REFERENCE
https://www.bbc.co.uk/newsround/43794588
https://en.wikipedia.org/wiki/British_royal_family
https://www.bbc.co.uk/news/uk-23272491
https://www.royal.uk/royal-family